ALEXANDRA GONDOS
SALES • PROJECTS • ARCHITECTS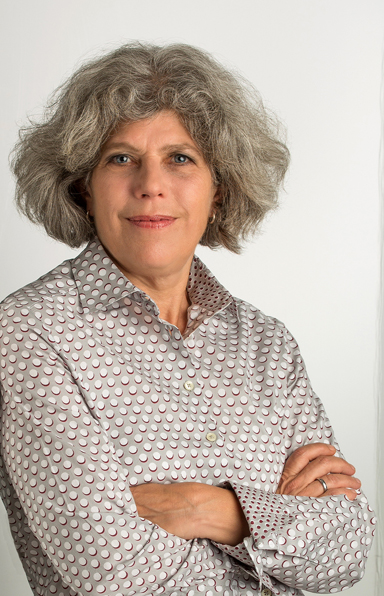 Trainer and consultant profile
Having worked as an interior designer and in various functions in building material and furnishing industries I have achieved a unique position in contract business and architectural sales in German-speaking countries and beyond. I can now look back on thirty years of experience.
I have specialised in contract business and architectural sales since 1999. I have established contacts to over one thousand architects in German-speaking countries and have trained well over one thousand seven hundred salespeople in contract business. Currently, I hold about forty days of training courses and workshops of the most varied kinds per year.
My clients are mainly from companies and organisations whose success is closely linked to contract business and architectural sales.
Independent consultant and trainer since 2011

Ten years of responsibility for architectural sales at Bene Deutschland

Trained in systemic organisation development

Lectureship in building design theory at the Technical College (FH) Frankfurt

Key Account Architektur at Mauser Office

Regional sales and team management at YTONG Bausatzhaus

Construction technology at YTONG Südwest

Interior design at Barozzi Messebau

Degree in interior design from Technical College (FH) Darmstadt
What drives me
My work concentrates on companies and their sales divisions and is concerned with ensuring their success in contract business and cooperation with architects at the practical level.
It is not enough to offer products appropriate to contract business and architects. The sales consultants must know how to obtain appointments and information about building projects
They must maintain contact over a longer period and succeed in placing their products and obtaining orders.
Marketing activities to attract architects are not enough. Marketing and sales must know what interests architects, how they work and come to decisions.
Overview of my clients' industries
My clients are manufacturers, dealers and craftspeople. They come from all sectors of building materials, interior fittings and furnishings:
// Acoustic ceilings// Acoustic elements // Bathroom fittings //Carpentry // Cemetery systems // Clinker bricks // Contract furnishings // Decking boards // Facade elements // Finger trap protection // Flooring // Furniture // Glass bricks // Insulation // Kindergarten equipment // Lighting // Locking systems // Masonry // Office chairs // Sanitary technology // Skylights // Textiles // Tile accessories // Tiles // Wall coverings // Waste disposal systems // Window components // Wood // Wood materials // and a great deal more
What my clients especially appreciate
the practical orientation

concentration on their individual needs

open exchange of ideas

working on their own issues

adopting a new perspective
If you like, I will be happy to send you a list of references.
Überblick Kunden-Branchen
Meine Kunden sind Hersteller, Händler und Handwerker. Sie kommen aus allen Bereichen der Bau-, Innenausbau- & Einrichtungsbranche:
// Abdichtungen // Abfallsysteme // Akustikdecken
// Akustikelemente // Armaturen // Beleuchtung // Bodenbeläge
// Bürodrehstühle // Fassadenelemente // Fensterelemente
// Fliesen // Fliesenzubehör // Friedhofssysteme // Glassteine
// Holz // Holzwerkstoffe // KITA-Einrichtungen
// Klemmschutzsysteme // Klinker // Lichtkuppeln // Mauerwerk
// Möbel // Objekteinrichtung // Sanitärtechnik // Schließsysteme
// Schreinereien // Terrassendielen // Textilien // Wandbeläge
// u.v.m.
OPTIMALLY POSITIONED
WITH A STRONG NETWORK
I have a select network of service providers whose work relates to contract business and architectural sales. To this is added my own network of interior designers which I established together with a colleague – Netzwerk Innenarchitektur Rhein-Main – with over fifty members. My network of service providers can give you support in many sectors, and is at your disposal.